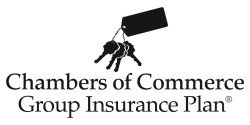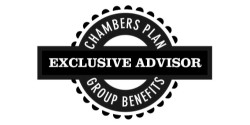 CHAMBERS PLAN BENEFIT OPTIONS

Can include paramedical services, vision, hospital, medical supplies & equipment, emergency out of country and other health benefits.

Prescription drug coverage can include different annual maximums, coinsurance levels and all plans include a drug card.

Can include basic, endodontic, and periodontal, major restorative and orthodontics coverage.

Group life insurance is available in flat dollar amounts (e.g. $25,000) or a multiple of salary (e.g. 1x annual earnings).

Group Disability Insurance
Protect your employees' greatest asset, their income. Short-term disability and long-term disability plans are available with different options.

Critical illness insurance pays a lump sum benefit (e.g. $30,000) following a diagnosis and survival of a covered illness. Plan options vary by insurer.
CHAMBERS PLAN TESTIMONIALS
"Very prompt and professional service with a personal touch"
– Samir – Brampton, Ontario
"You do a great job of being responsive and making me feel there's someone there for me behind the scenes, for the same reason I refer clients to you"
– Daniel – North York, Ontario
"Very satisfied with your reliable services"
– Khalil – Scarborough, Ontario
"I'm thrilled with your premiums and your service. Thank you"
–  J. Tarnow Co. 1993 – Susan – North York, Ontario
"Great service!"
– Brian G. – Camp Connection – Toronto, Ontario
"Everything convenient, easy to use"
– Anne Marie – North York, Ontario
"Our experience with the Chambers Plan has been positive from the beginning. The rates are excellent and customer service has always been exemplary. We appreciate the benefits of being a pooled plan as we are a small company with 3 employees. I would fully recommend this plan to other small businesses"
– Wolstencroft Kitchens Ltd. – North York, Ontario
"Very Very cost efficient plan and all our claims processed in a timely manner"
– R. Patel – Scarborough, Ontario
"Our office has dealt with Tanner Financial for 10 plus years. Great Staff and Service"
– Robert Crew – Scarborough, Ontario
"Tanner Financial is a rare find in today's day and age. Its firm that sincerely puts the word service back into customer Service. Thank you"
– Daniel Gray – North York, Ontario
GET YOUR CHAMBERS PLAN QUOTE
Proudly serving North York, Ontario for the Chambers Plan