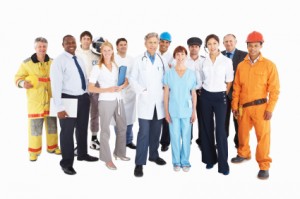 Group Insurance can be a complex and involved product. Within the marketplace, a variety of group insurance programs are currently available, including:
Traditional experience rated plans
Non-profit – Chambers of Commerce Group Insurance Benefits
Self-insured (ASO) programs
Association plans
To complicate things further, each program offers a wide variety of benefit options for you to choose from. Options available include health and drug coverage, vision care, dental, life insurance, AD&D, critical illness and disability insurance.
Group Insurance Benefits Information – Learn More About Chambers Plans
It's important that your group insurance benefits plan provides the coverage you and your team depend on. With stable rate security, guaranteed renewable coverage and quick claim payments the Chambers Plan has you covered. The plan is designed to make health coverage easy, accessible and affordable. There are over 3,500 small business owners that face the same challenges as you that enroll in a Chambers Plan every year.
At Tanner Financial, we've been helping Toronto and area business owners design a plan that fits the needs and budgets of their respective firms since 1999. Our experienced Toronto insurance benefit advisors have helped many clients design their own Chambers Plan. Time and after time, our clients are impressed by the wide range of coverages offered by the plan.
Extended Health Care Benefits
The public healthcare system is designed to provide Ontario families with basic healthcare coverage, Extended Health Care Benefits are designed to fill in the gaps. The Chambers Plan will cover members and dependants with up to 100 percent of any eligible costs. Common examples of coverages include prescription drugs, vision care, paramedic services, medical equipment/supplies, and emergency travel insurance.
Prescription Drug Coverage
The cost of prescription drugs can be a major expense for many Toronto families. The Chambers Plan provides affordable, convenient, and comprehensive coverage as part of the drug plan. Many of our clients are impressed with the plan's TELUS Assure pay direct card, providing instant funds at the pharmacy without the need to wait for claim payments.
The plan also keeps current with the TELUS Health National Formulary – this is an ever-evolving list of prescription drugs, ensuring you are always being treated with the most effective, cost-effective, high-quality drugs.
Paramedical Practitioner Services
Paramedical practitioner services are covered by the plan at the usual and customary rate. Maximum coverages will vary per person per type of service and coverage option in a full calendar year.
The plan will cover services including:
Audiologists
Chiropractors
Podiatrists and Chiropodists
Massage Therapists
Acupuncturists
Physiotherapists
Licensed Speech Therapists
Licensed Clinical Psychologists
Naturopaths
Osteopaths
Clinical Dieticians
Medical Supplies and Equipment
A strong benefits insurance plan must provide protection in all health-related circumstances. The Chambers Plan includes:
Emergency ground or ambulance to the nearest hospital
Coverage for hearing aids and installation – up to $700 per person
Up to $25,000 per person towards home nursing needs
Emergency Travel Insurance
Travel with the peace of mind of knowing you're protected around the world. Emergency travel insurance for all employees and dependents is included in every plan. The benefit provides coverage for all eligible expenses related to medical emergency treatment outside of the member's home country. In addition, you will also be provided with telephone translation services, emergency medical funding and evacuation, after-hospital care, returning dependent children to their home, trip interruption, and return vehicle allowance.
Vision Care
The Chambers Plan will provide $200 of annual vision care benefits per individual enrolled in the plan. There is various extended vision care insurance options available and one of our advisors will be more than happy to explain them. There is also separate coverage included for eye exams for all levels of coverage.
Dental
The Chambers Plan offers dental coverages to all plan members including basic, endodontic, and periodontal dental procedures. Major dental procedures are available for members who are part of a firm with three or more covered employees, Orthodontic coverage is available to firms with ten or more employees.
We will work with you to design a dental plan that suits the unique needs of your employees. Each plan is designed to help with the cost of both preventative and emergency dental care. Payments for dental claims are usually processed within 48 hours. The Chamber Plan's online platform allows members the ability to track, review and manage their own dental claims with only a few clicks.
Your plan will include the following basic dental coverages:
Check-up visits and detailed dental exams
Scaling, polishing and Fluoride
Dental x-rays, periapical films and panoramic film
Fissure and pit sealants
Minor restorations that may include fillings and prefab crowns
Oral surgery – The removal of erupted or impacted teeth or residual roots, any needed anesthesia
Endodontic and Periodontal Procedures
Root canal therapeutics
Gum treatments
Major Dental Coverage
Crowns and onlays, dentures and bridges
Denture relining and rebasing, the repair of dentures or bridgework
Orthodontic Dental Coverage
Orthodontic exams, casts, x-rays
Braces and retainers for any children under the age of 17
Critical Illness
Your health is your most important resource. A critical illness can dramatically impact your life and your ability to earn an income and provide for your family. This type of situation is stressful for anyone and it's a sad reality for many workers. Critical illness insurance is designed to provide you and your family with the funds needed to meet your ongoing financial demands. This will not only protect your family from financial hardships, but it will also allow you to focus on your health and recovery.
The Chambers Critical Illness benefit has various options and does not require any medical underwriting. The following conditions will provide a lump sum payment of up to $50,000:
Alzheimer's
Aortic Surgery
Aplastic Anemia
Bacterial Meningitis
Benign Brain Tumour
Blindness
Burns
Cancer
Coma
Coronary Bypass
Deafness
Heart Attack
Heart Valve Replacement
Kidney Failure
Loss of Independent Existence
Loss of Limbs
Loss of Speech
Major Organ Failure (on Waiting List)
Major Organ Transplant
Motor Neuron Disease
Multiple Sclerosis
Occupational HIV
Paralysis
Parkinson's Disease
Stroke
Employee Assistance Program
You know firsthand how important your employees are to the success of your company. The Chamber Plan's Employee Assistance Program is designed to help your staff deal with issues before they become serious and result in absenteeism or disability claims.
The Employee Assistance Program will help with:
Limiting and managing your employee absenteeism
Reduce the number of funds spent on healthcare and disability costs
Improve overall job performance, morale, and absenteeism
Improve your turnover rate and the costs that come with it
Life can be stressful, and the Employee Assistance Program will help your staff deal with life challenges head-on, allowing them to have a positive impact on both their professional and personal lives. When needed, the benefit will provide access to one-on-one counselling with a psychosocial professional.
Disability
Comprehensive Protection: Short Term & Long-Term Disability Insurance
Disability insurance is designed to provide financial protection in the event of an injury or illness that impairs one's ability to earn an income. Typically, the benefit will provide either short term or long-term funds to cover treatment costs and pay for necessities during the recovery period.
Short-Term Disability Insurance (Weekly Indemnity)
We understand that every business has their own needs and budgets when it comes to their benefits plan. You will determine the amount of time an employee must be unable to work before receiving their short-term disability benefit, you will also decide the length of time for the coverage. For employees under the age of 65, short-term disability will provide two-thirds of their total earnings to a maximum level of $1,200 weekly.
Long-Term Disability (LTD) Insurance
The goal of long-term disability coverage is to help an employee during their recovery by providing much needed funds towards treatment and maintaining their current lifestyle. The long-term disability benefit will provide the following:
Up to $7,000 monthly
Guaranteed coverage to groups with 3 or more employees (non-evidence limits vary based on firm size)
Benefits pay for two years, five years, or until they reach the age 65
Life/Accidental Death and Dismemberment
Employee Life
The Group Chambers Plan is designed to provide coverage to your employee's family in the event of their death. Again, this benefit is scalable based on your needs and budget, employees will pay their premiums via payroll deductions. The Chambers life insurance plan provides the following:
Coverage up to $300,000
Living benefit provision included in every Chambers policy
Access to guaranteed coverage for organizations with three or more employees
Dependent Life
This benefit provides funds in the event of a death of an employee's spouse or dependent children
Benefits in the event of spousal death range from $5,000 to $15,000
Benefits in the event of a dependent child's death will be 50% of the spousal amount
Optional Life
Plan members can opt to add optional life coverage, providing more money in the event of a death with group rates. Employees can top up their life insurance with up to $500,000 in optional insurance. This is completely up to the individual employee and does not come with increased cost for your firm.
Accidental Death and Dismemberment Insurance (AD&D)
Safety is a priority for any business, but unfortunately tragic accidents can happen. Included in your Chambers Plan is AD&D coverage, this benefit provides employees and their families funds in the event of a death, paralysis, loss of a limb, speech, sight or hearing due to an accident. Every AD&D insurance policy will include the following:
An additional payment equal to the Life insurance benefit in the event of an accidental death
A percentage of the principal sum for other losses
Additional benefits such as spousal occupation training, rehabilitation benefits and workplace modification

Rehabilitation Benefits – Up to $15,000 to receive training for a new occupation
Spousal Educational Benefit – Up to $15,000 for any training necessary to become qualified for employment in a new occupation
Daycare Benefit – Up to $5,000 per year for up to four consecutive years
Dependent Child Educational Benefit – Up to $10,000 per school year for each dependent child enrolled in post-secondary education
Business Overhead Expense (BOE)
Not only will a sudden illness or injury have tragic implications on a small business owner's loved one, it will have a negative impact on the day-to-day operations of your company. The Business Overhead Expense benefit is designed to help self-employed with financial support in the event of a death or sudden injury. BOE insurance covers your fixed expenses well you are recovering, or in the event of your death. The following events are covered by the Business Overhead Expense Benefit:
Mortgage or rent
Utilities / Phones
Taxes and licenses
Equipment costs
Corporate car leases
Professional services (e.g. bookkeeping)
Salaries for personnel who do not generate revenue and whose duties are vital for business operations
Chambers Plan Group Retirement Solution
As an employer, you care about your employees and their eventual retirement, the Chambers Plan can help your staff plan with a group retirement savings plan that works. The plan is straightforward and is quick and easy to manage. The Chambers' website allows you the ability to submit contributions and have access to some excellent tools and resources.
Many firms have found that offering a retirement plan improves workplace morale and help attract and retain staff. The group retirement plan includes the following:
Very affordable fees when compared to those charged by individual mutual funds or banks
Your employees will see instant tax savings with a group RRSP. They will have contributions deductible from their gross pay, which mean they only pay tax on the reduced amount.
Simple and convenient allow access to the tools and resources to manage your plan.
Give you and your employees the peace of mind of a Chambers Plan. Our experienced insurance advisors are here to walk you through the entire application process and will design a plan that works for your unique needs and budget. The Chambers Plan gives you the protection of a comprehensive group benefits plan usually reserved for some of the Toronto's largest firms.
For more information on Group Insurance Benefits please click here.
Chambers Plan Group Benefits - The Chambers Plan - The Best Option