WHY CHOOSE THE CHAMBERS GROUP BENEFITS PLAN?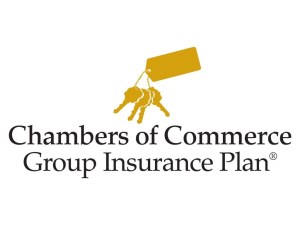 ✔ Rate Stability
Most of us are familiar with the concept of renting or owning a home. But did you know that you can "rent" or "own" your employee benefits plan? With most insurance companies, you're renting; you pay a certain amount in premiums per month, and at the end of the year if you paid more in premiums than you spent in benefits, surpluses remain with the insurance company. However, with the Chambers Plan you own your benefits; any surpluses in the Plan at the end of the year go back into the Plan to help keep your rates down, and keep your money working for you.
✔ Not-For-Profit
The Chambers Plan is run on a not-for-profit basis and premiums are set to cover the cost of the Plan's benefits and the administration. As a not-for-profit, all surpluses stay in the Plan to help lower premiums and keep rates stable and predictable.
✔ Customize Your Coverage and Control Your Cost
Your local Chambers Plan advisor will work with you to design a plan that is best suited to your needs and budget. Choose from group life insurance, accidental death and dismemberment, group health insurance, prescription drug coverage, group dental insurance, group disability insurance, group critical illness insurance and more. Looking for added flexibility? the Chambers Plan offers the option to add a top-up health spending account. With an HSA, employees can choose how to spend their benefits dollars based on their own health care and dental needs.
✔ Personalized Customer Service
The Chambers Plan's customer service center can answer your employee's questions promptly and your local advisor is always available to help.
✔ Easy Online Administration
Owners, administrators and employees gain access to the Chambers Plan's my-benefits online portal for managing their plan. Through my-benefits, plan details can be accessed from anywhere, any time through your smart phone, tablet, or computer on the my-benefits website.
Owners or plan administrators can receive billing statements online, enroll new employees, update earnings, calculate payroll deductions and much more.
Employees can use my-benefits to access their plan information, claims, booklets, drug cards, see when they're eligible for their next check up and submit many common claims.
✔ Fast and Convenient Claims
Who wants to wait weeks for claims to be paid? The Chambers Plan pays claims promptly, typically within 48 hours. Claims can be deposited directly in your employee's bank accounts. Prescription drugs, dental and some medical services can even be paid instantly, on the spot, at participating and eligible providers.
✔ No Minimum Firm Size
Your company is eligible to apply even if it is a one-person operation. If you are a home based small business, solo entrepreneur, self employed contract worker, sole proprietor or a larger firm, you are eligible.
✔ No Industry or Family Content Restrictions
All for profit businesses are eligible to participate in the Chambers Plan if they join their local Chamber of Commerce or Board of Trade. Not-for-profit businesses may also be eligible for coverage.
✔ Guaranteed Approval
Even a one-person business has access to options that guarantee coverage without a medical questionnaire and underwriting.
✔ Guaranteed Renewable
The Chambers plan guarantees that your firm can renew coverage as long as you continue to pay your premiums, up to maximum plan ages.
✔ Tax Effective
Employer paid health and dental premiums are tax deductible in Ontario and are considered non-taxable benefits for your employees.
✔ Retiree Plan
The Chambers Plan offers businesses owners and managers even more security by offering personal retiree plan options that are not available anywhere else.
✔ Continuation Coverage
Should an employee leave or be terminated, your local Chambers Plan advisor can provide them with a seamless transition to an individual health and dental plan. This must be done within 60 days of the employee's coverage termination.
✔ Additional advantages
Your Chambers Plan offers more than just traditional group benefits. At no extra cost, you'll have access to Best Doctors® and Business Assistance Service, BAS provides professional accounting, counselling, legal and human resource experts.
All employees will have access to the Chambers Plan's health and wellness site, my-benefits health®. This unique site connects employees with easy access to reliable health tools and resources allowing them to choose the best course of action for their families.
✔ Add-Ons
Synchronized payroll and benefits data offered through Payworks to Chambers Plan clients. Canada's leading payroll and small business employees benefits platforms have developed a truly synchronized solution, allowing administrators to input and maintain payroll and insurance effortlessly.
Tandem provides real-time integration of payroll and benefits for Canadian businesses and saves administrators time by conveniently streamlining workflow and eliminating double entry.
Get A Chambers Plan Quote