Need a Mortgage? Mortgage Free Faster? Need Cash? Debt Consolidation? Investment Loan? We Can Help You!
Finding the right mortgage solution to fit your needs is not just about finding the lowest interest rate.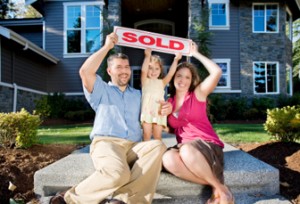 It is also about selecting the right product for your needs. We will help you sort through the mortgage products of over 30 mortgage lenders. Once we have determined the most suitable mortgage product for you, shopping for the best priced mortgage rates will be second nature.
As experienced independent mortgage consultants, we can help you sift through a broad range of products and options.
Try Out Our Mortgage Calculators!
Products

Self-employed mortgages
New to Canada mortgages
First-time Home Buyer mortgages
Zero-down payment mortgages
Equity Based mortgages
Mortgages for investment properties or investments
Mortgages for vacation properties
Secured line of credit (HELOC) to provide quick access to cash
Refinancing
Mortgage Protection

Options

Fixed or variable
Size of down payment
Bank or private lender
Pre-payment options
Regular or accelerated payment schedule
Size of mortgage for debt consolidation and investments
Mortgage, secured line of credit or both
Tanner Financial Services
has received the 2014 Wealth & Money Management Award!
This award celebrates businesses and individuals that go above and beyond to help their clients protect and make the most of their hard-earned money. It is awarded to businesses that  provide unrivaled outcomes for their clients on a daily basis, innovating constantly to make light work of the money
management maze and truly changing the way you think about your finances.
We are truly honored to receive this award, as we always strive to provide the best level of service and results for our clients.

Why Tanner Financial Services?
We don't just look at your mortgage needs, we provide an integrated approach to address all of your financial needs
We listen and work with you to determine your needs now and in the future
Dedicated Mortgage Advisors to provide comprehensive advice
We have access to all of the traditional banks as well as discount lenders
Through our relationships with the lenders we can negotiate a better deal on your behalf
Because we are not "tied" to any one lender we can provide more options to meet your specific needs.
We can also provide you with individually owned life insurance products to protect your mortgage
For information or to apply for a  mortgage contact Sharon today!
Sharon Wang P.Eng
Mortgage Intelligence
Broker#:10428
600-5770 Hurontario St.,
Mississauga, On
L5R 3G5
Mortgage Agent, Lic. # M09002174