Getting the Most from a Group Benefits Insurance Plan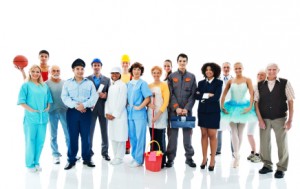 At first glance your group benefit plan can appear complicated. It's not uncommon for people to have a hard time understanding all of the different elements included in their plan and how each benefit works. There are a variety of group insurance products available including traditional experience-rated plans, non-profit programs like the Chambers of Commerce Group Insurance Plan, self-insured (ASO) programs and association plans.
When these plans are broken down even further they can be harder to understand with each plan having their own selection of health and drug coverage, vision care, life insurance, dental, critical illness and disability coverage and more. It's important to ask the right questions and learn more about the features of your group benefits plan.
A well-designed group benefits program can instantly add thousands of dollars to your annual income. Health expenses like physiotherapy and drugs and maintenance items like dental appointments or vision care you and your family can add up quickly. You should receive documentation outlining your coverage and the various caps or limits associated with your plan. Many insurance companies have online platforms and mobile applications that allow you to easily manage and understand your plan.
We're excited to provide our clients with access to our my-benefits health platform. This innovative tool will allow you the ability to access the Canadian Health Care Guide and find some great information about the healthcare system. Find local resources such as doctors, clinics, hospitals, support groups and various other services with just a few clicks. Our my-benefits health platform gives you instant access to healthcare information you can trust. Technology makes it easy to make claims at any time of the day.
Enrolling in a benefits plan as an individual will typically cost more than joining an employer-sponsored plan and often provides lower levels of coverage. Your employer may have hired a group insurance advisor to design a plan that suits the needs of you and your fellow colleagues aimed at helping lessen your out-of-pocket expenses.
Finding the right pharmacy is another way to save money. Dispensing fee caps for prescriptions will vary from plan-to-plan. Every pharmacy will charge a different amount for dispensing medication; your plan will provide a specific amount to cover these fees. Shop around and find a pharmacy you trust that has an affordable dispensing fee that matches with your plan's cap, this will save you money every time you need to fill a prescription. Save even more by requesting 90-day supplies of ongoing medications instead of a smaller 30-day supply.
Group benefit plans will usually include life insurance, short-term disability, and long-term disability coverage. These benefits can vary greatly depending on the plan and you'll want to understand the coverage amounts, tax status and claim process for your specific plan. Also, be sure that your insurance company has your most up-to-date earnings information to ensure you're entitled to proper claim payouts if needed.
Having access to information plays a key role in your healthcare. With so many different group benefits plans it's important to ask questions to understand how to best utilize your plan to suit the needs of you and your family. It's an exciting time to be part of a group insurance plan with cutting-edge technology such as our my-benefits health platform that put you in the driver's seat when it comes to your benefits management and overall healthcare.
At Tanner Financial we've been helping employers find the right group insurance solution for their employees since 1999. Our Toronto, Brampton and GTA group insurance advisors are experienced and can walk you through all details of our group benefit plans.