These days trying to decide what benefits your employees might want seems more complex than ever. It may seem too simple but start by asking your employees, they will tell you what their priorities are. If you have a larger firm do an internal survey. Hopefully at this point your working with an advisor that specializes in group benefits and they can help you with the questions.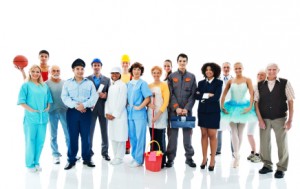 Many different employees will have different perceptions of what a good benefit plan is. The key is to blend the wishes of the group into the best combination of benefits that meets your budget. Once that's determined work with your advisor on how to build that in a way that will remain affordable and renewable. Remember as a business owner you can always enhance a program as things evolve but you never want to be going to staff and reducing their offering.
There are two very distinct groups of employees to insure. Those employees who tend to be older and are maybe already starting to use the odd maintenance medication designed to control things like blood pressure or cholesterol will be focused on drug coverage. Younger staff will be more concerned with preventative measures and look at things like lifestyle accounts paying for fitbits or gym memberships or paramedicals like massage and chiropractic to prevent things from progressing into real issues.
The true insured items are things like life insurance, disability coverage and critical illness. Different industries will look at these things through different glasses. Also, the distinction needs to be made that the highest risk an employee faces is not a dental or drug claim, its loss of income from sickness or accident. A 40 year old earning $ 50,000 a year will lose well over a million dollars if they became permanently disabled. Yet you can be critically ill but not disabled and disabled but not critically ill. Confused yet?
The central piece of making this work is deciding what your budget is and I repeat working with a professional benefits specialist. Determining for example that income replacement items are non-taxable if employee paid might make sense to offer at the employees cost, health and dental benefits which are not taxable to the employee may have a more employer paid focus.
Installing co-insurance and limits are other ways to control budgets and make your plan more renewable. If employees have some skin in the game they are more likely to think about the impact of a claim as they're participating in the cost of it. Capping things like paramedical options can greatly reduce claims exposure. That said if it's a benefit you want as part of your plan there are ways to manage higher claims by using things like healthcare spending accounts.
Avoid the lowball quote from insurers too. Look at how much the carrier is allowing you to claim to determine if they are providing enough funding for you to be able to renew your plan. This is a trap many first-year plans fall into. Being a small or medium sized business its only natural for us to be price sensitive. However, if a plan does not have enough premium to support claims then your first renewal will be hefty. If you face an increase of 50% you are faced with either scaling back the plan or paying the increase, eating into your margins. Look at the premium and the target loss ratio a carrier is looking for. Then review how much they're going to need to build reserves (IBNR's) and what they've averaged for inflation the past 5 years. Again, working with a qualified advisor can help you sort through these things.
If you see a recurring theme here yes, it's work with a good, qualified advisor. You want benefits your employees feel good about but you also don't want to take on additional financial risk as an employer. Many plans these days are also offering other benefits such as perk programs, Best Doctors or similar, and HR pieces. These should all be considerations, particularly if your firm is smaller and you might need a business assistance program to help with legal, accounting or HR questions.
The landscape behind benefits continues to change as things like national pharmacare and provincial copay programs evolve. Talk to a specialist today to find what's the best fit for your business.