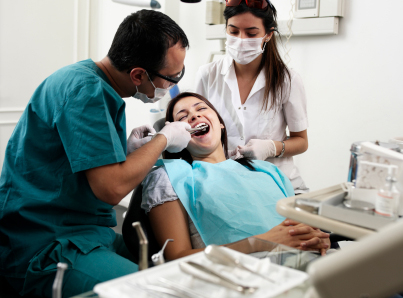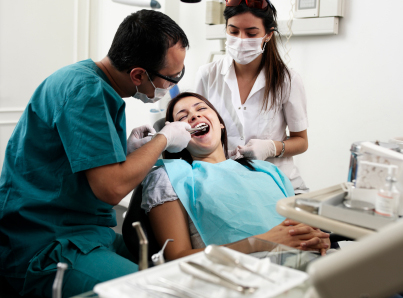 Understanding How a Dental Insurance Plan Can Benefit Your Business and Employees
There's a wide range of reasons why a company decides to offer dental coverage as a benefit to their employees. The goal of any company dental insurance plan is to help keep a company's workforce healthy, keep employees happy and attract new people. A comprehensive dental plan will do a terrific job at achieving each of these goals.
Most people would agree with the notion that good dental care is an essential part of living a healthy and balanced lifestyle. Good dental care not only provides cosmetic advantages, dental issues can often lead to bigger health challenges. Untreated cavities and gum disease can sometimes lead to scary health issues such as respiratory problems, diabetes, and various other problems.
Provincial coverage for dental is very limited and is mostly reserved for patients needing complex dental surgery that takes place in a hospital. Without coverage, Ontario patients without company-run or private dental coverage are faced with the burden of paying all other dental expenses from their own pocket.
Regular visits to the dentist are extremely important. It doesn't matter the person's age, it's recommended that Canadians should see the dentist at least twice a year. One of the most common reasons people don't visit the dentist office is a lack of coverage.
Partnering with an experienced dental insurance broker will allow your company and its employees to have a dental plan that is customized for both your needs and budget. In addition to finding the perfect dental plan, they will explain in detail what is covered and of course what's not covered under the plan. Dental coverage plan contracts are often lengthy and filled with a lot of information, it's important that you have a strong understanding of the plan before you enroll.
It's estimated that there are over 30,000 dental plan contracts across the province of Ontario, each plan is a little bit different from the next. There are no dental insurance plans that cover everything and each plan will come with some limitations and shared costs with the employee. While many dental insurance plans come with a deductible, these fees often vary from plan to plan. Typically, dental services that are not clinically needed will not be covered by a dental plan, often these procedures are performed for primarily for cosmetic reasons. Adding more coverage and less out-of-pocket deductible expenses will increase the cost of the plan.
Coverage can range from basic dental insurance that will cover essential needs such as check-ups with full examinations, full cleaning, x-rays and development, pit and fissure sealants, restorations including fillings and prefab crowns and some oral surgery. Additional coverage for crowns and onlays, dentures and bridges, orthodontic work (including braces) may not be covered without a more comprehensive plan. It's important to understand the needs of your employees and your budget.
It's important to determine the ease of making a claim and the amount of time it takes for claims to be processed and funds transferred. Many insurance companies provide an online insurance account, this allows both plan administers and end users the ability to quickly handle day-to-day plan management.
Offering dental coverage is something that can greatly help your business and will help keep your employees happy and healthy. With so many options on the market, it's very important to partner with the right Markham dental insurance advisor. At Tanner Financial Services, we've been helping business owners design dental plans that work for their needs since 1998. We have great relationships with some of the best dental insurance companies in the country and we leverage these connections to give your business the best options for the most affordable rates. Contact one of our experienced insurance advisors today to get started.