How a Financial Planner / Advisor Can Help You Plan for Today and Tomorrow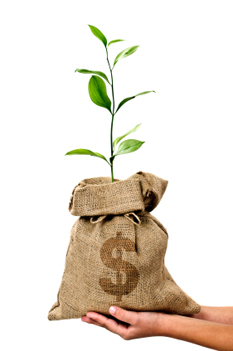 A strong financial plan takes into account where you stand today and where you're heading tomorrow. It achieves both your short-term and long-term goals and needs.
Financial planning is meant for everyone. People of all income levels and ages can benefit from having a solid financial plan in place. Life is full of big moments and it's important to have the financial resources to properly equip yourself for each of them. Having a financial plan for various life stages will put you and your family in a great position for years to come.
Everyone has different financial and investment goals. Perhaps your goal is to save away for a rainy day, maybe build a retirement savings nest egg, or fund a child's post-secondary education. Partnering with an experienced financial planner is a great way to take your financial and investment plan to the next level. A financial advisor will work with every step of the way to establish your individual financial goals and will create a realistic plan that will help you achieve them. Many people find it much easier to save when there is an established end-goal, focusing on the big picture is a great tool for proper financial planning and investment.
Many Canadians simply lack an understanding of their current financial makeup. Having a strong understanding of the amount of money coming and going out on regular basis is an essential ingredient to achieving financial success and will give you the confidence to make the right decisions. Remember, a sound plan is not a casual undertaking, it's a long term play. With any plan, you'll want to think about the short-term ease of the strategy and the big picture impact. Short-term goals are important too, maybe you want to lie on a beach somewhere tropical in the winter, or want a new big screen television. A financial planner will help you realize both these goals and future plans.
We recommend seeking the assistance of a financial planner if you…
Don't have the time to manage your current funds or long-term savings and investments;
Lack the experience with taxes, retirement planning, insurance, tax and other elements that could greatly impact your plan's success;
Need an expert second opinion on your plan;
Experience a life-altering event or find yourself in immediate need of assistance
Most importantly, an experienced financial advisor will help you increase the amount of money you gain. They will work with you to help you build a sound investment structure on how you manage your current cash flow. An advisor will walk you through the ever changing and oftentimes confusing tax laws, provide advice on asset allocation and various other components of a well-balanced financial plan that will achieve your goals. There are no magic tricks to financial management; a good plan is based on experience, communication and data.
We all have complex lives with equally complicated financial stories. Everyone carries a certain amount of assets and liabilities. Many financial advisors will begin their process by constructing a personalized balance sheet, this allows you the ability to truly paint of picture of your money, expenses and goals. Think about the research you devote to purchasing a home or even a new car. Shouldn't the same investment of time be placed on your overall financial or investment strategy?
Every financial advisor is different and it's important to ask the right questions when looking for help. Don't be shy to ask the hard questions about the advisor's money management philosophy. It's important to ensure your planner's investment strategy meshes with your own personal goals. Typically, a financial advisor will charge an initial flat fee to craft a plan and balance sheet. Eventually, you will pay either an annual fee for ongoing services or a percentage of the investment.
No matter what your goals happen to be, a financial plan backed by the support of a financial planner is the best way to see great results. Even with the best help, it's up to you to roll up your sleeves and commit the success of your plan. An experienced financial advisor will help establish obtainable goals and will design that's built around you and your lifestyle. The sooner you start, the more time you'll have to make you money dreams come to fruition.
For more information regarding Financial Planning and Investments please click here.