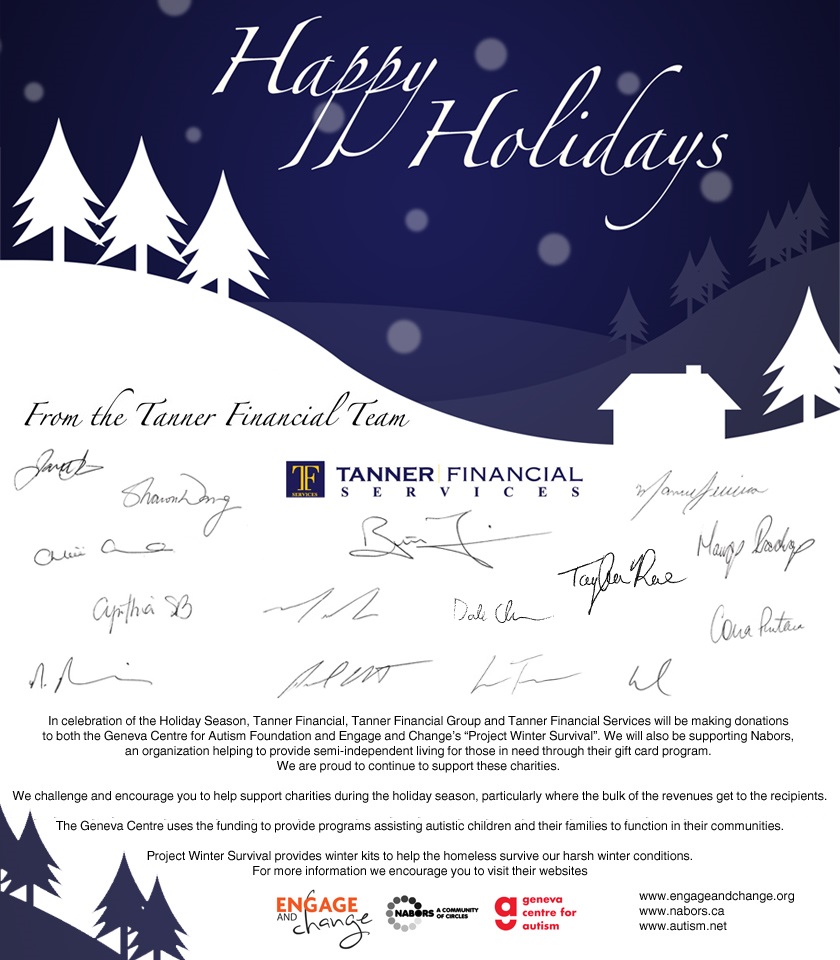 In Celebration of the Holiday Season, Tanner Financial, Tanner Financial Group and Tanner Financial Services will be making a donations to both the Geneva Centre for Autism Foundation and Engage and Change's "Project Winter Survival". We will also be supporting Nabors, an organization helping to provide semi-independent living for those in need through their gift card program.
We are proud to continue to support these charities.
The Geneva Centre uses the funding to provide programs assisting autistic children and their families to function in their communities.
Project Winter Survival provides winter kits to help the homeless survive our harsh winter conditions.
For more information we encourage you to visit their websites.