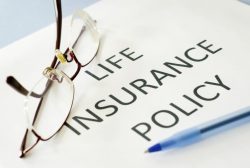 Life insurance is an essential piece of financial planning for the growth of your business. A well-designed life insurance benefit plan will protect your company, employees and their families in the event of an unexpected death and can help fund buy-outs and find additional ways to save tax efficiently.
Generally, business owners are comfortable purchasing insurance for their buildings, equipment, inventory and other important assets. Life insurance is another important protection. Your employees are a core part of your business operation. What would happen if you lost a key member of your team due to an expected death? It's traumatic losing an employee, knowing that a life insurance benefit is being paid out to the deceased staff's loved ones can help with the grieving process.
As a business owner, you know how important it is to plan for the future. Life insurance is one of the best ways to plan for the unthinkable. You know that unexpected things happen in business and a good business plan takes all possibilities into account.
Once the shock and sadness lessen, your business may be facing large obstacles due to the loss of a key staff member. Having a life insurance policy for your business can help pay debt and expenses to keep your business afloat during a period of loss. A well-designed employee life insurance policy can help your company pay for the recruitment and training of a replacement employee. Even after a tragic event such as a death, it's important to keep your business running and to ensure that all financial commitments are being honoured.
Our Toronto and GTA life and group insurance advisors work with businesses of all sizes. Even a small business with five employees can benefit greatly from having a well-designed life insurance policy in place.
It may be an uncomfortable thought, but it's important to have a succession plan in place in the event of your own death. If you share ownership with partners you should have a conversation on how the business would operate and how ownership is distributed in the event of a death. Life insurance can make the process easier by providing the funds needed for a buy-sell agreement, allowing the surviving partners to purchase the deceased partner's ownership stake in the business from their estate. Not only can this help the business survive, it can provide immediate financial assistance for the deceased partner's loved ones. Be sure to discuss the amount of insurance needed to have a smooth transition plan.
As a business owner, you can purchase either term or permanent life insurance. A term life insurance policy is a set dollar amount and term decided by the insured firm. This type of policy will provide the business with a cash injection in the event of a death of an owner or key employee. Benefits will disappear the moment coverage is cancelled. Permanent life insurance will cover the remaining lifespan of the insured. Funds spent on a permanent plan are invested to produce growth. A business or individual can borrow against the cash value of their insurance policy. This financial leverage can create additional business opportunities. Like most insurance products, it's best to begin permanent life insurance plans in the early stages of a business.
Thinking about the business opportunities created by having a life insurance policy for your firm? Get the ball rolling by speaking with one of our experienced insurance advisors. We will spend the time to understand the dynamics and needs of your business and we'll design a life insurance plan that works for you and your team.