It's time to make a plan – your retirement income is to important to leave to chance.
 If asked how to best prepare for their financial needs in their retirement years, some Canadians would insist that it simply entails putting away as much money as possible—saving. What their answer is missing, is that retirement income planning takes, well, planning. It's an undertaking that demands a personalized approach, based on an understanding of each retiree's unique circumstances, along with the expertise, advice, and guidance of a skilled financial planner to ensure it will provide the desired end results.
The most common concern of those squirrelling their money away is: "How much will I need?"  As your financial advisor, I would explain that you need to answer a few other questions before you can answer that one, because you have to consider different factors affecting how much you'll need:
Target retirement age
Income sources
Retirement lifestyle
Inheritance planning
Access to financial advice
Health
You also need to design a plan on how you will use your many income sources:
Private pension
CPP/OAS/ORPP
RRIFs
TFSAs
Non-registered savings
Home equity
Inheritance
A study has shown that financial advice can have a positive and significant impact on the growth of an individual's financial assets¹: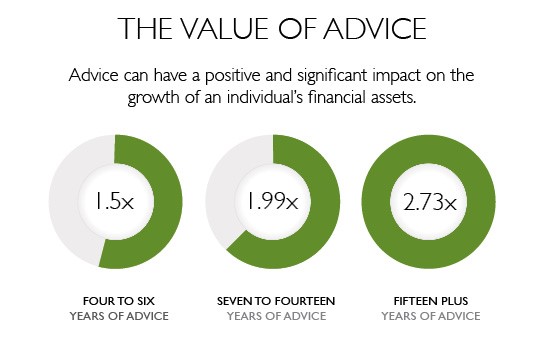 Watch the Plan Your Retirement Income video, it explains everything you need to consider in terms of your retirement income—sources, expenses, and more. Be sure to share this video with your family and friends so they can get started on their own retirement planning.
Questions about saving and planning for your future?
Contact me today to discuss the best investment strategy for you.
Resources: CIRANO Report: Econometric Models on the Value of Advice of a Financial Advisor
Your Retirement Income: As the Ground Shifts, Financial Advice is Key, White Paper- Investment Planning Counsel, August 2015
The information and any statistical data contained herein were obtained from sources that we believe to be reliable, but we do not represent that they are accurate or complete, and they should not be relied upon as such.
This blog post is for informational purposes only and is not and should not be construed as, professional advice to any individual. Individuals should contact their IPC Advisor for professional advice regarding their personal circumstances and/or financial position.